---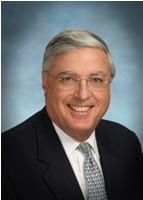 Eric Goldschmidt
co-founded Goldschmidt & Associates (G&A) with his wife, Pam Bren Goldschmidt, in 1991. Since then G&A has been one of the most prominent commercial real estate companies in the area. Specializing in the sales and leasing of retail, office, land and industrial real estate, Mr. Goldschmidt has represented both owners and tenants in hundreds of transactions. Prominent deals include all CVS Caremark sites in Westchester Country since 2007; all site selections for Stark Office Suites and Webster Bank (Westchester County); Freepoint Commodities, Greenwich, CT; Bed Bath & Beyond – Yorktown and Yonkers; and Staples – Yorktown and Mt. Kisco. Mr. Goldschmidt also represents many owners as their exclusive leasing agent of office and retail properties in the area. He has also brokered the sale of properties in Westchester, Rockland, Putnam, Fairfield, Bronx, and Nassau Counties. Mr. Goldschmidt began his real estate career at Max Fluss Inc, NYC, in 1968. From 1973 thru 1991, he was the General Manager and Vice President of Westcroft Realty Corp, a division of Rose Associates, Inc. where he was also a Vice President. He has been a real estate broker since 1968 and is licensed in New York, New Jersey, and Connecticut. Mr. Goldschmidt is a member of the Westchester County Board of Realtors – CID division and International Council of Shopping Centers. He is the former Regional Chairman of UJA Federation of New York – Westchester Division and currently is a member of the Board of Directors. Mr. Goldschmidt is also the Vice President of Carmel Academy, Greenwich, CT. He and his wife, Pam Bren Goldschmidt, live in Westchester County.
---
Pam Bren Goldschmidt
Has achieved the reputation of knowing exactly what retailer belongs where. Starting in the fashion industry Mrs. Bren Goldschmidt gained tremendous knowledge about fashion trends and markets. She brought this experience to Westchester County in 1985 when she became an agent in a small brokerage firm specializing in retail real estate. She made her mark as the agent for K-Mart in their opening of Westchester's first warehouse club (now occupied by Sam's). Since then Mrs. Bren Goldschmidt has changed the retail face of Scarsdale, New York both in the Village and on the Route 22 corridor. She has also brought national retailers to the upscale areas of Connecticut, Long Island, and New York City. Amongst Mrs Goldschmidt's most prominent transactions was bringing The Container Store to its first Northeast U.S. location in White Plains; representing Crate & Barrel in its only Fairfield Country location in Westport, and locating Guerlain Spa into Manhattan's Waldorf Astoria. Mrs. Bren Goldschmidt also represents Landlords and Developers. Amongst them are the developers of the 280,000 SF Litchfield Crossing Shopping Center, New Milford, CT where Ms. Bren Goldschmidt was appointed in 2010 as the exclusive leasing agent. Mrs. Bren Goldschmidt co-founded Goldschmidt & Associates in 1991 with her husband, Eric Goldschmidt. She is a member of the International Council of Shopping Centers. She is also active with The Rogosin Institute, which specializes in kidney research.
---
Fern Wagner
Has more than 30 years of experience in retail, merchandising, sales and retail leasing. She specializes in tenant and landlord representation in Westchester County, Manhattan and the New York metro area. Her background of fashion and merchandising in the retail industry gives Ms. Wagner excellent insight in finding the right locations for her clients. She placed her client H-Mart, a national Korean supermarket, in a 38,000 square feet shopping center space in Hartsdale, New York. She represented Floris Day Spa in 20 transactions and Mr. Kim Spa in 10 locations. She has completed many deals in Manhattan for her gourmet deli clients among which are Bread and Butter and Silver Spoon. Her client roster includes franchisees for Verizon, Rita's Ice, State Farm, and Anytime Fitness. The Avalon Bay Corporation is among various landlords that she, also, represents. Prior to joining Goldschmidt & Associates in 2001, Ms. Wagner started her own clothing company where she designed, produced, merchandised and sold her garments. Preceding her clothing business, she gained experience selling textiles to the women's and children's manufacturing trades. Immediately after college, she joined Macy's executive training program and moved up through their ranks. Ms. Wagner holds a Bachelor of Science degree in Retail Management from Simmons College in Boston Ma. She is a member of the International Council of Shopping Centers.
---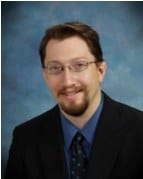 Joshua Jacobs
Joined Goldschmidt & Associates in 2003 after receiving a B.A. in Business Marketing & Management at Franklin & Marshall College. His initial responsibility was to manage the office's IT systems. He then began working with retail clients in 2005 upon receiving his real estate salesperson's license. As a long time resident of Westchester County, Mr. Jacobs has a keen understanding of the area and appreciation of the changing dynamics in each municipality. Over the years he has negotiated deals that not only have enhanced owner's portfolios but facilitated the needs of the community in tenant placement. Currently he is a resident of Garth Road, Scarsdale, a board member of his cooperative apartment building, and actively involved in the affairs of the community.
---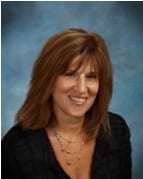 JoAnn Picarillo
Is responsible for the everyday operations of Goldschmidt & Associates. In addition to her duties as Office Manager, JoAnn is involved in retail leasing in Westchester County, most notably Landlord representation. She has completed deals with Citibank, Haiku, Completely Bare, Courage B, Pamela Robbins, STA and Allstate amongst others. Ms. Picarillo has been a licensed sales agent for 25 years. Prior to Goldschmidt & Associates, JoAnn worked at Westcroft Realty for 13 years where she was involved in the conversion of apartment rentals to cooperative units. She supervised the construction and all aspects of the coop sales. Ms. Picarillo is a New York State Notary Public and lives with her family in Westchester County.
---